Dr Gillian Maddock, Clinical Psychologist
DClinPsych, BPsych (Hons, 1st Class)
MAPS,Fellow,APS College of Clinical Psychologists,

Australian Clinical Psychology Association
Gillian has worked in Psychology since 2007. She has broad areas of interest including Depression, Bipolar Disorder, Anxiety, Relationship Problems, Work / Study Stress, recent onset suicide or self-harm, bereavement & grief & loss and sexuality issues. Gillian has trained in many therapies and is committed to providing evidence based care to people aged 16 and older. Gillian has experience in a range of settings including Primary Mental Health Care, Hospital Inpatient Settings, Palliative Care, headspace, Psycho-Oncology and Consultation-Liaison Psychiatry. Gillian has an Honours degree in undergraduate Psychology and a Doctorate in Clinical Psychology. She has been a member of the Australian Psychological Society since 2004 and the Australian College of Clinical Psychologists and the Australian Clinical Psychology Association. Gillian has supervised Post-graduate Clinical Psychology students, published research in Mental Health in Primary Care settings and been involved in educating Allied Health Professionals, Medical Students at the University of Newcastle and General Practitioners. Gillian is also a conjoint fellow at the University of Newcastle. Gillian believes that collaboration with referrers is an important part of a patient's care and is committed to frequent communications with referrers.
Elaine Bennett, Psychologist, BPsych, MFamStud, AMAPS
Elaine has worked since 2008 in a variety of settings, including research, drug and alcohol, inpatient mental health, community mental health, rural primary health counselling, and private practice. She enjoys working with older adolescents and adults. Elaine's approach is non-judgemental, empathetic and collaborative and she is experienced in assisting clients with a wide range of presenting issues, such as mood and anxiety disorders, trauma, stress, adjustment and life transitions, grief and loss, self-esteem, chronic pain and sleep problems. She draws from numerous well-trialled therapeutic approaches and evidence-based treatments and is an approved Medicare,Workcover and EAP provider.
Kylie Di Battista,

Clinical & Counselling Psychologist (Inner Balance Psychology)
BA GradDipPsych, MPsych (Couns)
MAPS
Kylie holds a Master of Counselling Psychology, with further training in Clinical Psychology. Since 2004 Kylie has worked in Community Mental Health, University Counselling Services and Private Practice for the past 9 years. She works with adults experiencing a wide range of challenges including perinatal adjustment difficulties, mood and anxiety disorders, trauma, grief and loss, relationship problems and family of origin issues. Kylie particularly enjoys working with people in the process of life transitions; whether it be transitioning to parenthood, retirement or to a new way of perceiving one's self. Her work is informed by Self-Psychology, Family Systems Theory and Acceptance and Commitment Therapy.
Dr Stewart Oxley,Clinical Psychologist
DClin&Hlth Psych, BPsych (Hons),BBus, MAPS
Stewart has been studying and working in Psychology since 2011 and graduated with a Doctorate in Clinical and Health Psychology. He has experience in clinical mental health and mental health issues associated with physical health. Stewart has clinical interests in a broad range of ares including: Mood and Anxiety Disorders, Adjustment Issues, Work and Study Problems, Alcohol and Substance Use Problems, Psychosis, Grief & Loss, Trauma, Sexuality Issues and Suicide/Self-harm. He has worked in Private Practice, headspace, Primary Mental Health Care, Community Mental Health, Employment Services, Workplace Injury Rehabilitation, EAP, Psycho-Oncology, Palliative Care, C-L Psychiatry, Inpatient and A&E assessments for Suicide/Self-Harm and Forensic settings. Stewart works with people across the age span, from children to older adults. Stewart is a conjoint fellow with University of Newcastle. Teaching has included Radiology Students and Youth Mental Health for community groups.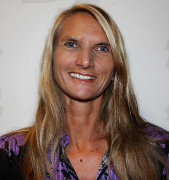 Judy Heyworth, Psychologist
B.Arts (Psych) Hons, MAPS
Judy Heyworth is experienced in the assessment and treatment of a range of developmental disorders in children, adolescents and adults. She also has extensive experience in the school system, rehabilitation services following injury (including spinal and brain injury), mental health, personality and mood disorders, and issues of grief and loss. She has a special interest in improving emotion regulation for those with developmental disorders, anxiety, and poor frustration tolerance, behavioural outbursts, and challenging behaviours, from school age children through to adolescents and adults. Regardless of the reason for seeing psychological support, Judy appreciates that every client and family is unique and deserve to have a treatment approach structured around their individual needs, strengths and personal values. Judy's therapeutic style encompasses elements of CBT, Mindfulness, DBT and Sensorimotor Psychotherapy.

N
icole Hart, Psychologist
BPsych, AMAPS
Nicole studied at the University of Newcastle, and has been a member of the Australian Psychological Society whilst working in the field of Psychology for over 5 years. She has worked in settings such as, Employment Services, High School Counselling and Private Practice. Nicole has experience working with people over the age of 16 with complex needs and presenting issues such as: Anxiety , Stress, Depression, Complex Trauma, Self Harm, Relationship and Interpersonal Problems, Grief and Loss, and specialises in Vocational Guidance and linking clients to Community supports as needed. This ensures that the client accesses support beyond therapy with a longer term view to wellness. She uses a Solution Focused Therapy approach to help clients recognise their strengths and values to help them make meaningful change in their lives and uses Cognitive Behaviour Therapy (CBT), Acceptance and Commitment Therapy (ACT), Dialectical Behaviour Therapy (DBT) and Interpersonal Therapy (IPT).